With the NBA Finals wrapping up and the offseason just beginning, the Houston Rockets are well-positioned to be big players over the next few months. The Rockets own three first-round picks in next week's draft, giving them multiple opportunities to build on their already bright young core. They also project to have some cap space, which could grant them some roster flexibility in free agency.
I decided to try and answer some of the biggest questions Rockets fans have with my first-ever mailbag article.
So let's begin, shall we?
---
QUESTION 1:
"Rockets draft Jalen Green: how do you proceed the rest of the draft/offseason. Same question with Mobley at No. 2" – @dmac21bucs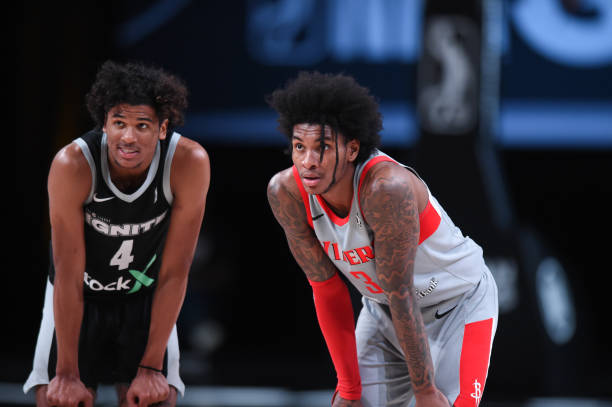 To me, the answer to your question generally stays around the same, regardless of who Houston picks.
On draft day, they have two options. Either look for trades to move up or just keep their late firsts and draft the best prospects available. Following the draft, they should prioritize re-signing Kelly Olynyk on a trade-able deal and making sure Armoni Brooks is back on the roster. All the while, they need to maintain flexibility and look for opportunities to trade John Wall and Eric Gordon in order to free up minutes and touches for the younger guys on the roster.
I believe the goal should be to build the most ideal development ground for your future pieces and position yourself the best way you can for the future. There are multiple paths that Rafael Stone and Co. could take. Personally, I'd try to acquire young guys with promising potential who are available for the right price, while ensuring that you have enough mentorship to lead the next generation in the right direction.
I do believe, however, that the player Houston takes with the 2nd pick should have an effect on how they approach the rest of the draft. Fit shouldn't play a big factor for a team that isn't close to contending, but ideally, you'd like for all your picks to contribute in some way – whether that be as a future star or as part of a strong supporting cast. Drafting Jalen Green and then someone like Cameron Thomas might be a little counter-productive, as both project to be high usage offensive players with questionable defense and playmaking; just like drafting two centers in Evan Mobley and Isaiah Jackson for example wouldn't be the most ideal pairing. Nevertheless, the versatility of Evan Mobley and Jalen Green's ability to play the 2 or the 3 will give Houston plenty of great fits to choose from with picks no.23 and no.24.
One hotter take that I do have is that if Jalen Green is drafted, the Rockets need to ensure John Wall isn't on the roster to start next season…
It would be ideal if all three first-round drafted players begin the season in the rotation, and the 2nd pick starts. While I don't doubt the value of John Wall's leadership, he also spent countless possessions hogging the ball just to chuck up a poor mid-range shot. Wouldn't those possessions be better served as reps for Jalen Green or Kevin Porter Jr, potential future stars? Barring a questionable trade, the Rockets will be bad next season regardless. If veteran leadership is what you're looking for at PG, why not just keep DJ Augustin, who seems to be more than happy playing for his hometown team?
---
QUESTION 2:
"Do you see the Rockets actually making a push for a big name free agent?" – @Dirty_HTown
As evident by the attempt to trade for Aaron Gordon at the trade deadline – which fortunately fell through – the Rockets didn't plan on finishing with the worst record in the NBA last season, even after the James Harden trade. It is definitely not out of the realm of possibility they immediately try to get back into playoff contention.
However, since the lottery Gods shined upon the city of Houston, the Rockets will not have any significant amount of cap space after signing their 2nd pick to his rookie deal. Their largest trade exception currently is just 8.1M$, something that they bypassed last year with the Trevor Ariza trade. Barring an extremely surprising Eric Gordon/John Wall sign and trade, they simply won't be able to acquire a big-name free agent. It depends on how you look at it whether you see that as a good or bad thing, though.
Houston will simply be better served operating as an over-the-cap team. They can use their bird rights to re-sign Kelly Olynyk and have the non-tax-payer MLE, BAE, and their trade exceptions available to use for potential upgrades.
---
QUESTION 3:
"What are signs that the rebuild is on track? What milestones should we be looking for, ahead of winning enough to make playoffs?" – @SlamminSammy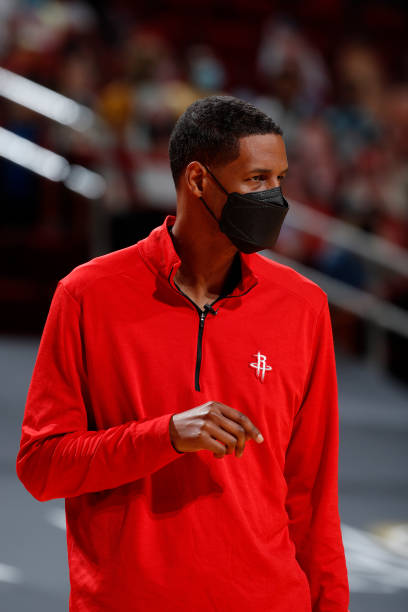 Growth.
It remains to be seen how the Rockets approach their rebuild. Will they reach into their large asset haul to speed up the process or will it be more organic? But before winning even comes into play, the most important thing to watch for is growth and improvement from the team's key pieces.
Whether it's Stephen Silas or Kevin Porter Jr, the guys expected to lead the Rockets in the future are still very far away from their maximized versions. As Rafael Stone put it, "Kevin Porter Jr is a really talented basketball player who needs to become a really good basketball player." Watching the Rockets develop an identity and seeing the young players gradually improve every season is what fans should be looking for throughout this rebuild.
The wins will eventually come, and it is important for key members of the Rockets organization to taste the feeling of winning sooner rather than later. The main goal, though, should be building a sustainable model of success which could result in a championship.
---
QUESTION 4:
"What should our gameplan be for next year? Push for the play-in? Try to stay in the lottery?" – @RickyPiedra
Rebuilding in the NBA is a long process, and should be treated as such. Even for teams like the Memphis Grizzlies and the Atlanta Hawks, whose rebuilding processes were considered "quick," it took a full 4 years between playoffs appearances. The Rockets, on the other hand, made the playoffs just 1 year ago.
Quite frankly, I am not sure how the Rockets front office would answer this question. It feels like we've gotten some mixed signals regarding Houston's interest in fielding a competitive team. My answer is to let the younger guys on the roster lead the way, which likely means getting another high-level lottery pick in next year's draft. If Kevin Porter Jr suddenly turns into a Ja-Morant level creator, and whoever the Rockets draft with the 2nd pick is good enough that Houston is competing for a play-in spot, though, I would very much welcome it. Winning is good.
In my opinion, the Rockets should organically rebuild their team. They should either save their draft assets or trade them for a young star who fits the timeline. I am sure last season wasn't fun for many fans, but there are positives. Is there any doubt that the amount of reps Jae'Sean Tate, KJ Martin, and Kevin Porter Jr got on the court took them a step forward in their development?
The Houston Rockets should stay in this rebuilding phase until they're fully confident they have the right set of guys to compete at the next level. They could bank on Kevin Porter Jr and their 2nd pick to be a championship-level pairing in the future, or they could acquire another highly touted star through the draft the following year to position themselves perfectly for the future.
The Rockets are in a uniquely good situation. They just finished year 1 of their rebuild, and they already have a supreme talent in KPJ, a core of very promising young players, and a potential superstar with the 2nd overall pick. There are already exciting expectations, but there is still plenty of time for the team to gel and improve. They should continue to attain as many blue-chip prospects as possible before their future draft picks start going OKC's way, and see just how high their ceiling can be.
---
QUESTION 5:
"General thoughts on all the Dame stuff?" – @CWoodMVP
I have gotten multiple questions on the perceived Houston interest in Damian Lillard reported by Kevin O'Connor, so I will answer them all here.
It's hard to think of a better team to "raise the price" for any player than the Rockets. They have plenty of assets, an owner who's known for pushing for win-now moves, and a new and inexperienced GM. This is not to say that Kevin's reporting is false, but every leak is leaked for a reason.
Trading for Damian Lillard would require trading the farm. This really isn't something a team like the Rockets should consider doing for a 31-year-old; especially one who's currently considering asking out due to his lackluster supporting cast. Barring another massive addition via trade which doesn't even seem plausible at the moment, a Lillard arrival in Houston would create a non-contending team that could win you some more games in the short term, but really hurt you long term. It is very hard for me to see the upside here.
---
FAKE TRADES:
1) "What do you think of this proposed trade: Wood,#23,#24 for #4?" – @duyduong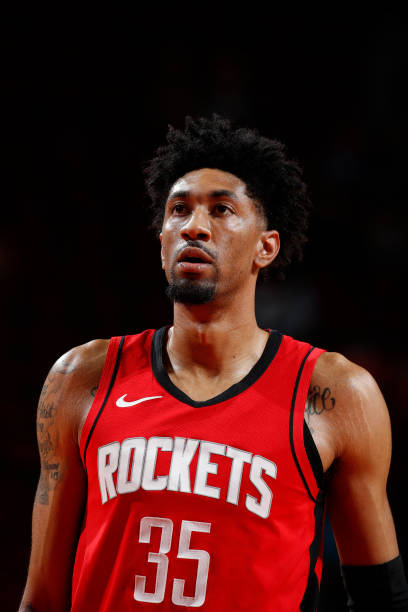 Time to discuss some fake trades, shall we?
If you've been following me on Twitter, you'd know I have been a big proponent of trading Wood since the regular season ended. I think that a healthy Christian Wood is an All-Star caliber player and that he's on one of the absolute best contracts in the NBA (which does wonders for his trade value). His offensive skillset is also incredibly valuable and scalable, which makes him a perfect fit with every star player.
Why not keep him, then? Well, if only it was that simple. Wood's contract expires in two years, which means the Rockets will have to make a decision: Either re-sign him, which might not be as cheap as it was last time, potentially let him walk for nothing in free agency, or trade him before his contract is up.
One of the main reasons first-round draft picks are so valuable is the aspect of team control. Assuming the Rockets hold onto their top draft pick, the prospect they draft will immediately be signed to a 4-year deal. And once that deal expires, he'll be a restricted free agent, meaning the Rockets could theoretically keep him on the team for the first nine seasons of his career. That holds extreme value for a team so far away from contention like the Rockets.
I am not saying the Rockets have to trade Christian Wood no matter what; far from it. Having players as good as him on the roster is valuable. Period. But to me, if I could trade him, plus 2 late firsts, for a prospect at the level of Jalen Suggs, I have to do it. As good as Wood is now, the Rockets can't extract much from his on-court value, since they're one of the league's worst teams regardless of it. To put it into perspective, if I could trade current-day Wood for rookie Wood, I'd do it in a heartbeat. Rookies are inherently more valuable on a rebuilding team. Because by the time "Rookie Wood" reaches his current form, the Rockets would be in a position to compete.
Making this trade would give the Rockets the most intriguing young trio in the entire league: Kevin Porter Jr, Evan Mobley/Jalen Green, and most likely Jalen Suggs (at least that's the guy I'd pick). Three players 21 or younger who complement each other well, and all have a high floor and a high ceiling. What more can you ask for at this stage of the rebuild? Shades of the Russ\Harden\KD Thunder in that sense.
Unfortunately, I'm not sure the Raptors take this deal. Even though this pick has been rumored to be available and the Raptors are in desperate need of a center and lob threat, I don't know if Wood moves the needle enough for them. He probably isn't valuable enough to land a top 4 pick in such a strong draft, even with 2 additional first-rounders attached.
This is pretty good for a fake trade, though.
---
2) "#10 + #53 + Kira + Adams for #23 + Wood + House?" – @BeardManagement
Boy, are you guys trying to get me in trouble here? You know how Rockets Twitter feels about my Christian Wood trade takes.
The Pelicans know they need to appease Zion Williamson, and fast. In this trade, they'd be trading down 13 spots, and getting rid of one of the team's best young pieces in addition to a bad contract, for a top 10 center who's a tremendous fit, and a decent rotation wing.
Personally, I was very high on Kira Lewis coming into last year's draft, and nothing happened last season to make me change my mind. I'm a fan of his defense, athleticism, passing, and slashing. I imagine the Pelicans are as well, which is why they drafted him with the 13th pick last year. But that's also why I don't think they'd take this deal. As much as they want to improve as a team, they'd likely want it to come from a free agent signing or internal development, as opposed to trading a key piece like Lewis for anything short of a star player in return.
For what it's worth, I'd be willing to trade up and acquire Lewis for the price of trading Wood and taking on Adams' poor contract. That would be a trade that hurts Houston in the short term but helps them in the future. These are the kinds of deals they should be looking for.
---
3) "Rockets trade: Eric Gordon, Danuel House, the 23rd and the 24th picks. Kings trade: Buddy Hield and the 9th pick." – @Tipsy_Dixit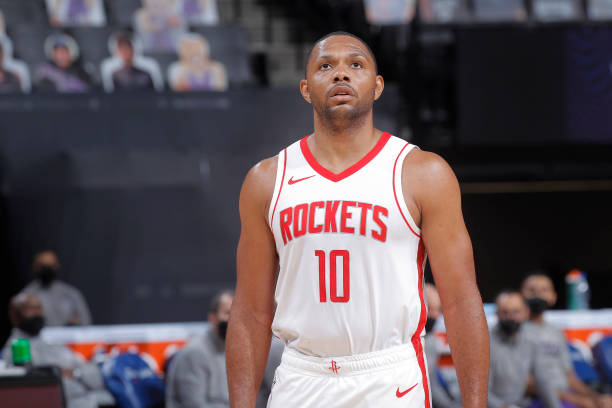 Sacramento is an interesting trade partner. The Stone-McNair connection obviously exists, and, judging by the Kings' refusal to trade Harrison Barnes at his peak value last trade deadline, it seems like they're trying to make the playoffs. And the 9th pick might be on the move.
From the Rockets' perspective, they'd be trading up with their two late firsts for a top 10 pick. But they'd also be tacking on an extra bad contract year by trading Eric Gordon for a similar player in Buddy Hield while sending away a decent rotation player in House.
I think whether you take this deal or not comes down to two things. First, how highly do you think of Buddy Hield? And second, how high are you on prospects who may be available at #9, but surely won't be available at #23?
Personally, I would take it, though I have to admit it's very close. I'm betting that being freed from Luke Walton's shackles would do wonders for Hield. I'm also betting that one of Franz Wagner or Moses Moody will still be available – guys who I am a huge believer in.
Having said that, just like the other trades, it becomes harder for me to believe the non-Rockets side will accept. A team like the Kings really shouldn't pass up on the opportunity to pick up a top 9 prospect in the draft for a trade like this. They are in a dire need of surrounding rising star De'Aaron Fox with better talent, short and long term. With that being said, though, if they are actively trying to make the playoffs as quickly as possible, trading for Eric Gordon and getting rid of an unhappy Hield wouldn't be the worst thing in the world.
The verdict: I wouldn't do it if I were the Kings, but I think it's possible they pull the trigger.
---
4) "you have 5 total transactions (have to be realistic and abide by salary cap) in order to make the team better on july 29. what would be your ideal 5 transactions be?" – @Ziyanm_
Let's finish with this great question by Ziyan.
Well, first of all, I'm taking Evan Mobley with the 2nd pick. I'm sorry #GreenGang, but I firmly believe Evan Mobley is the 2nd best prospect in this draft, with his versatility, defense, IQ, and dominance as a freshman.
Then, I'm pushing all my chips in on this draft and attempting to trade for the 4th pick. If that isn't possible to do for a reasonable price, I'm trading for one of Moses Moody, Franz Wagner or Josh Giddey. I'd wait until only one of these three is still on the board, and then attempt to trade for him since I view those three at roughly the same level. I'd explore trading Gordon, House, and the late firsts in that kind of a deal. If that's not possible, I'd add Wood to the equation.
My 3rd transaction would be re-signing Kelly Olynyk. Olynyk was legitimately terrific in Houston, and he'd serve as a great mentor to Evan Mobley. A multi-year deal similar to his current contract makes a lot of sense, or a 1+1 deal with a team option on an inflated number, if that's what Olynyk prefers.
As my 4th transaction, I'd re-sign Armoni Brooks. This is something I think Houston should've done before the end of last season. A long-term, minimum deal with some partially guaranteed deals sprinkled in there feels like a logical contract for someone who hasn't established his place in the league just yet.
Before my 5th transaction, I'd go through the market and make sure there aren't any trades out there for my vets and for Wood that I can't pass up. I'm assuming Gordon has already been traded in the deal to acquire the 2nd lottery pick, but if not, then I'd trade him for the best package available. After that, John Wall and Christian Wood would be next up on the trading block. If no good deals for them arrive, I'd trade DJ Augustin and try to get a decent young prospect or a 2nd round pick in return.
---