Let's, for a moment, ignore how horrible this graphic which looks unfinished intentionally but was put out anyway by the Twins design team and head straight to the comments to expose some hypocritical fans in the Twins' fanbase.
These folks were vocal about the Astros cheating scandal – some even inciting physical violence and calling for the Stros to be pegged in the d*ck intentionally by opposing pitchers. But, as soon as Carlos Correa put pen to paper and put on the blue and red laundry they forgot all about his participation in the Astros electronic sign-stealing scandal and expressed their excitement for him to join up with their squad. We've seen this time and time again as members of the 2017 Astros have been peppered around the MLB with only 3 position players from that World Series Champion team remaining. We're 4 years removed from the situation and this only goes to show people are still, and always will be shouting, "ORANGE TEAM BAD" and forgive and forget when one of the members of the 2017 Astros end up on their team's roster.
Here are a few examples from a quick skim of the Twin's announcement tweet. The full thread can be viewed here if you'd like to see how I had half of Minnesota dancing in my mentions.
This one is particularly egregious. I will say though, this person was outed and apologized for their knee-jerk reaction.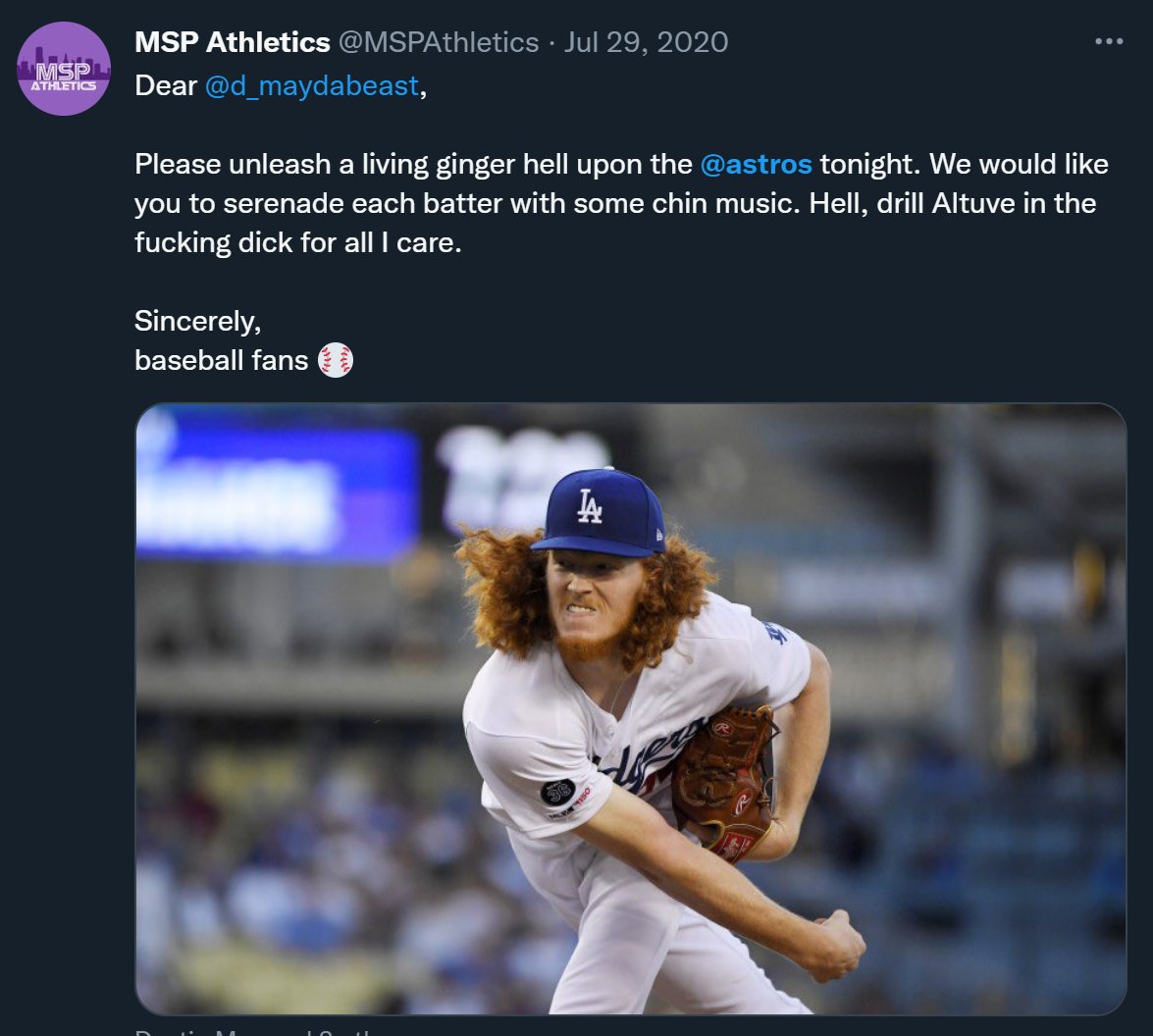 And the payoff, OOF!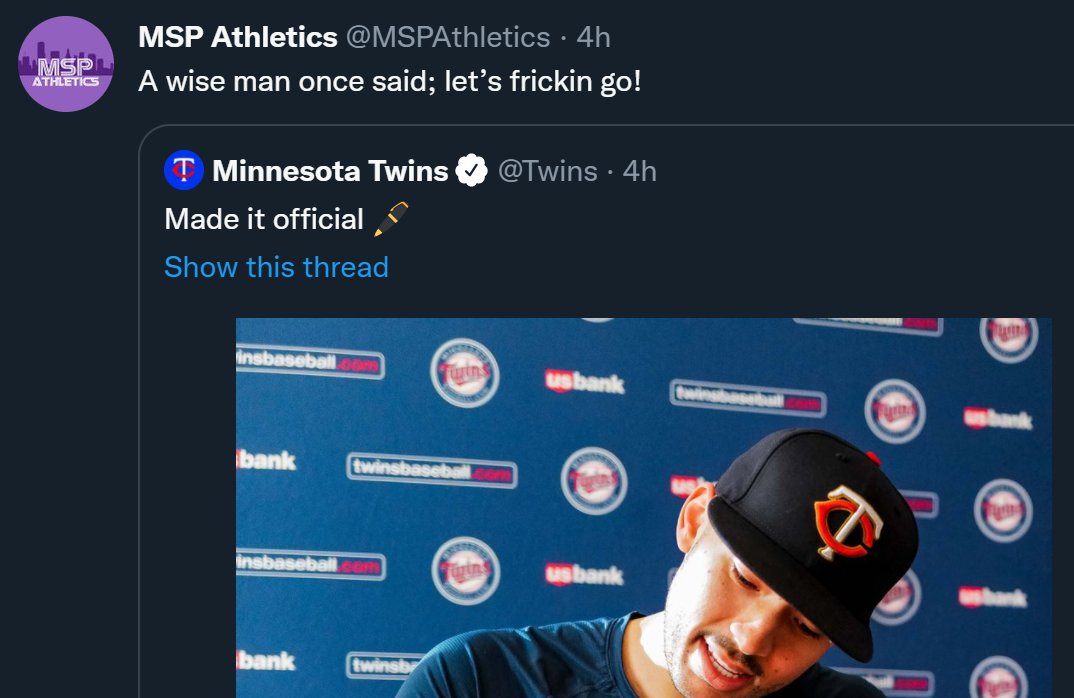 Moving on – this fella was unapologetic after being ousted and stuck to his guns which I can respect.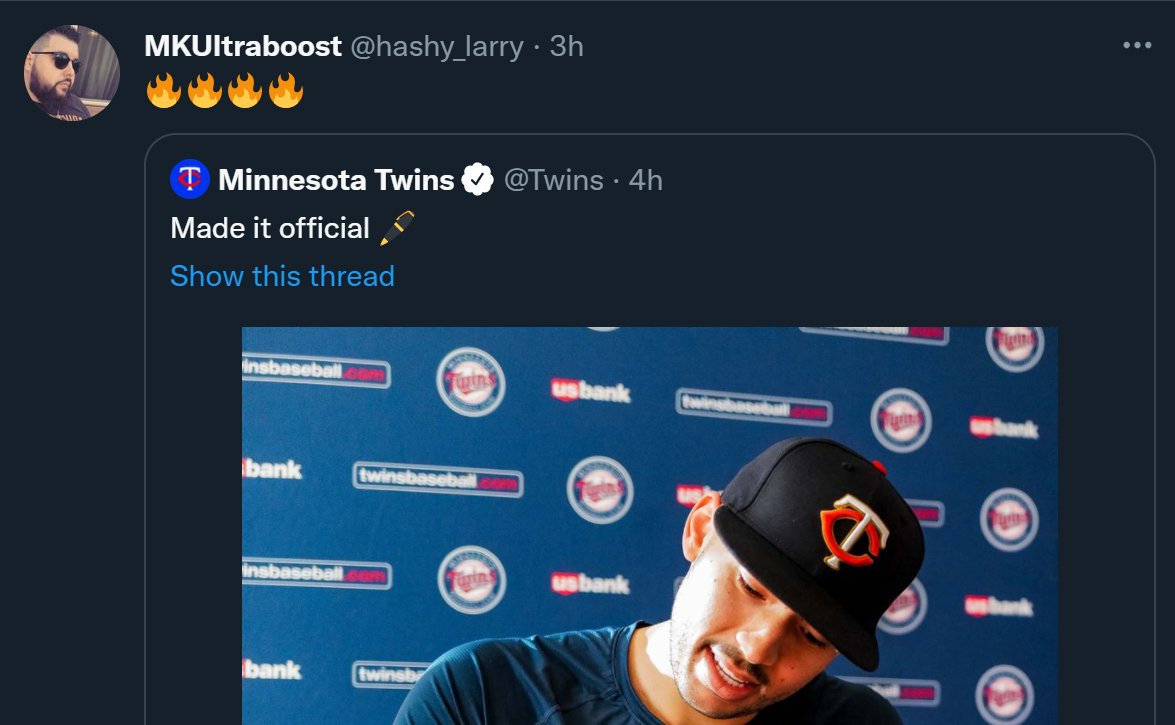 This gentleman wasn't satisfied with the Astros' apologies and was very vocal about it – but he's thrilled when the man who stated "…know the facts, or shut the fuck up" signs with the Twins.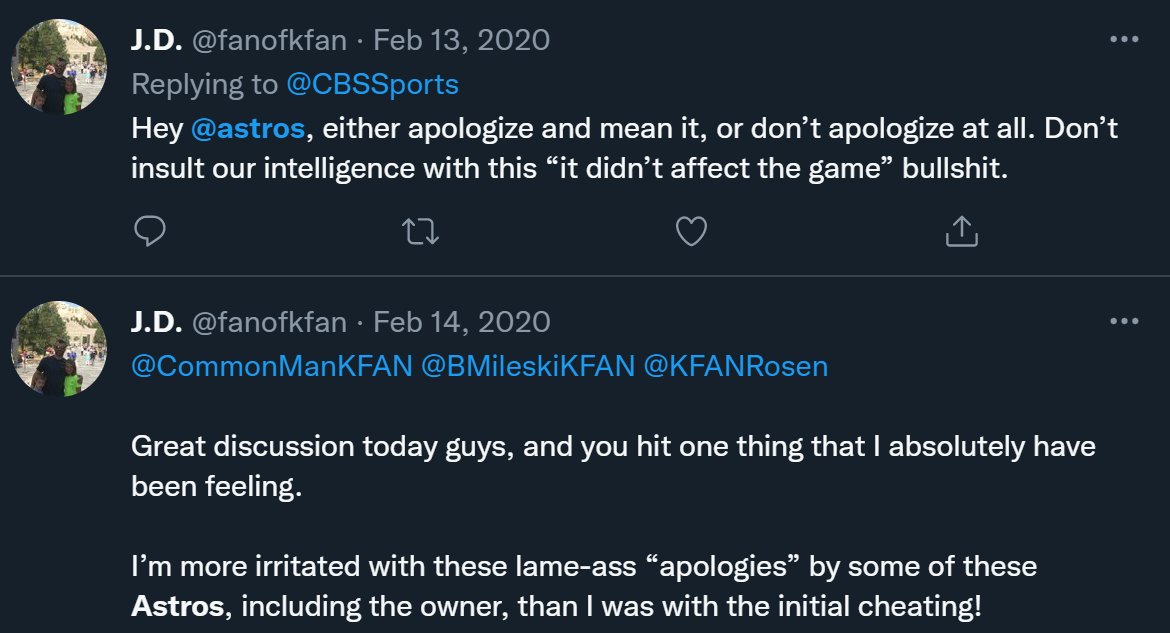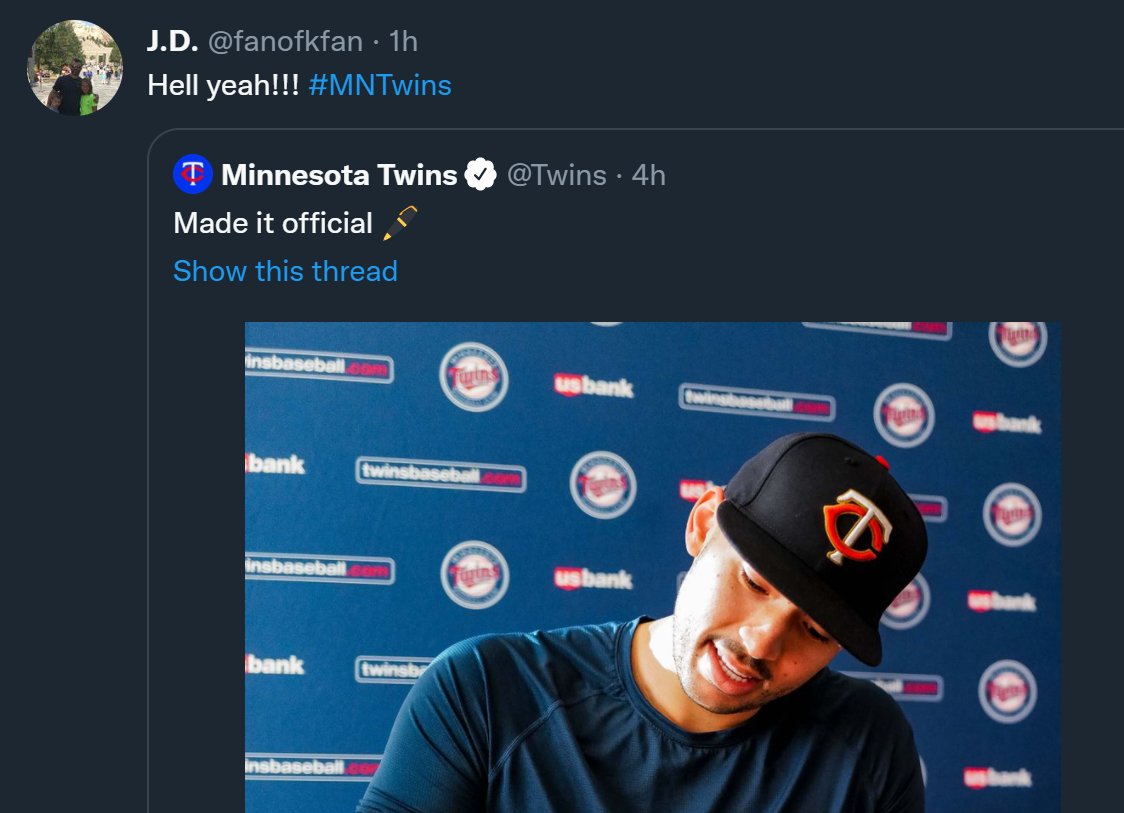 Trill must've forgotten about the Twins manipulating air vents during games to create a draft to help fly balls carry farther for his squad back in the day! SAD!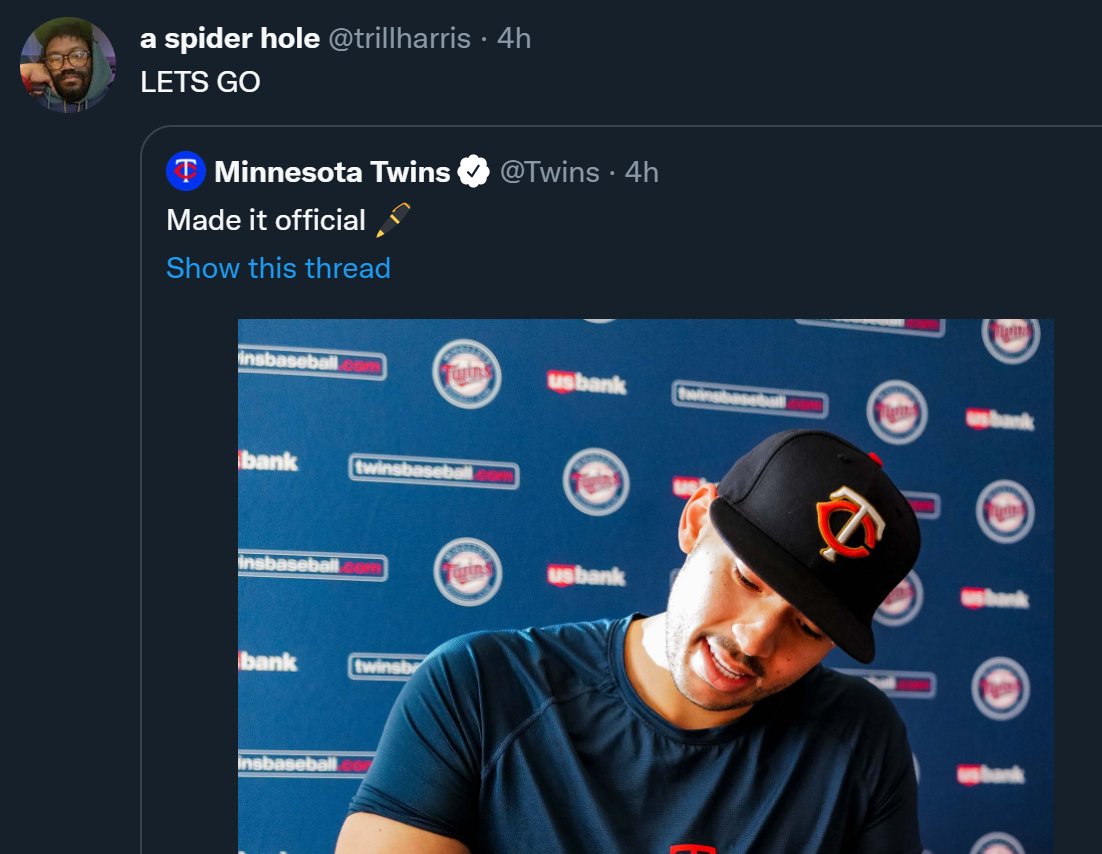 Mullen must be mulling over his tweets from no more than a week ago when he said they were cheaters FOREVER (until he signs with the Twins, of course).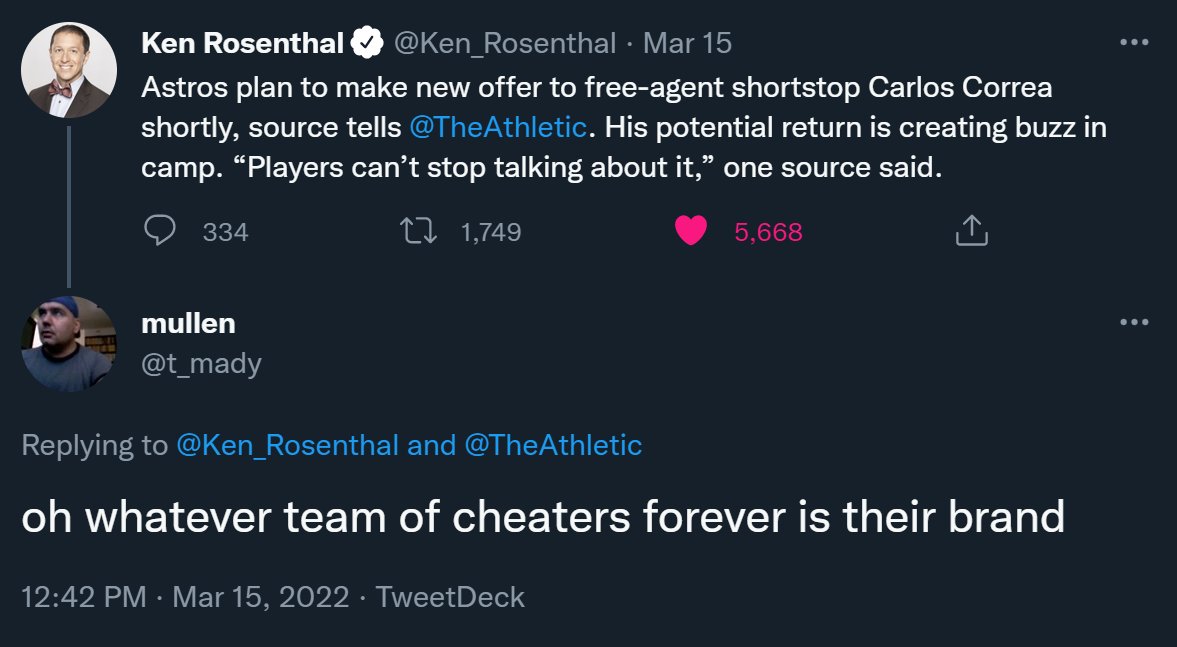 Just as most MLB teams, a quick google search will yield results of some unsavory things they did to try to gain an advantage on the diamond, and the Minnesota Twins are no different. In fact, they had one of the most creative efforts of rule-bending I've ever seen. According to ESPN's article from the days past, an employee was opening doors and adjusting air conditioning vents to give the Twins an edge. And it was probably as effective as the Astros' trash cans, which we all know now was basically a net-zero advantage. If you read the full article the Minnesota front office shot down these notions and all but called Dick Erickson a rogue employee – sound familiar? Like maybe, I don't know…the Red Sox replay room guy who somehow orchestrated an entire sign-stealing system all by his lonesome and got thrown under the bus by the Boston front office?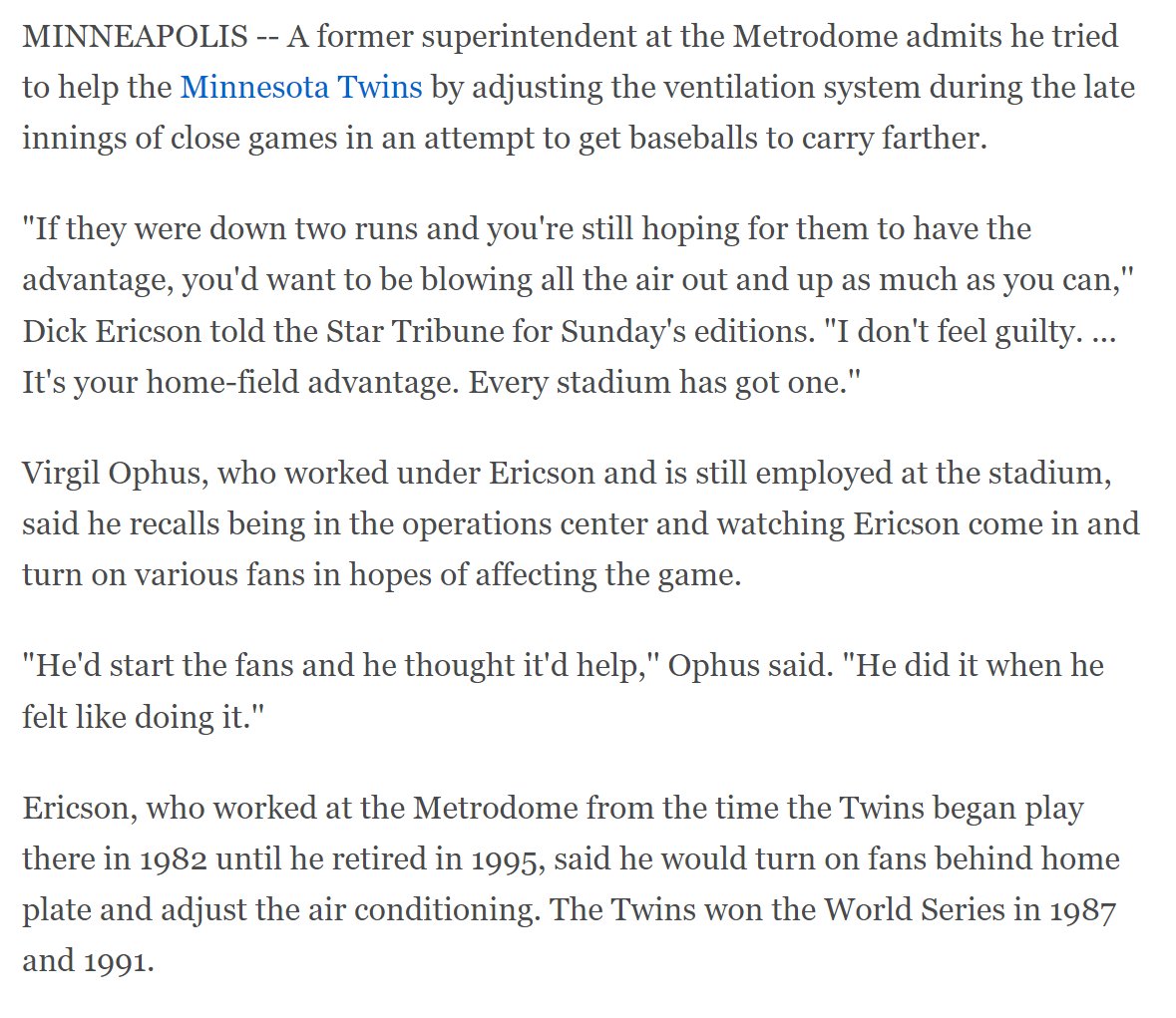 Overall it was good for a laugh, and while I wish Carlos would have come to terms with the Astros, he has claimed that the Astros didn't make him an offer after the lockout like was originally reported before by reputable baseball writers. The buzz around the camp for him to re-sign was a farce.
As an Astros fan it's not a new feeling to watch one of your homegrown superstars sign elsewhere and leave the H. It's always painful to see them go, but you just look forward. The Astros will field another team capable of another deep playoff run, and the highly underrated prospects that will fill in the gaps will be fun to watch. On to the 2022 season – it begins 2 weeks from tomorrow. I for one, couldn't be any more excited. I'll see y'all at the Juice Box. Like Lance McCullers Jr. said – BURY ME IN THE H!
---
Collin G.
Collin is a Houston lifer with a passion for all things H-Town. An undefeated Astros little league team sparked a life-long fandom of the Houston Astros. Watching the Rockets win back-to-back championships as a child became a fabric of his being. The Texans exist. Collin enjoys creating quirky video and image content for Apollo Media and co-hosts the Apollo Hour sometimes-live podcast where he and Dez (and guests) keep the city updated on the latest Houston sports news — with some personal flair baked in for sweetness.
Subscribe to our TEXT alerts!